The 
MyInterview Experience
Hire the best people, not just the best CVs
Welcome to the future of hiring.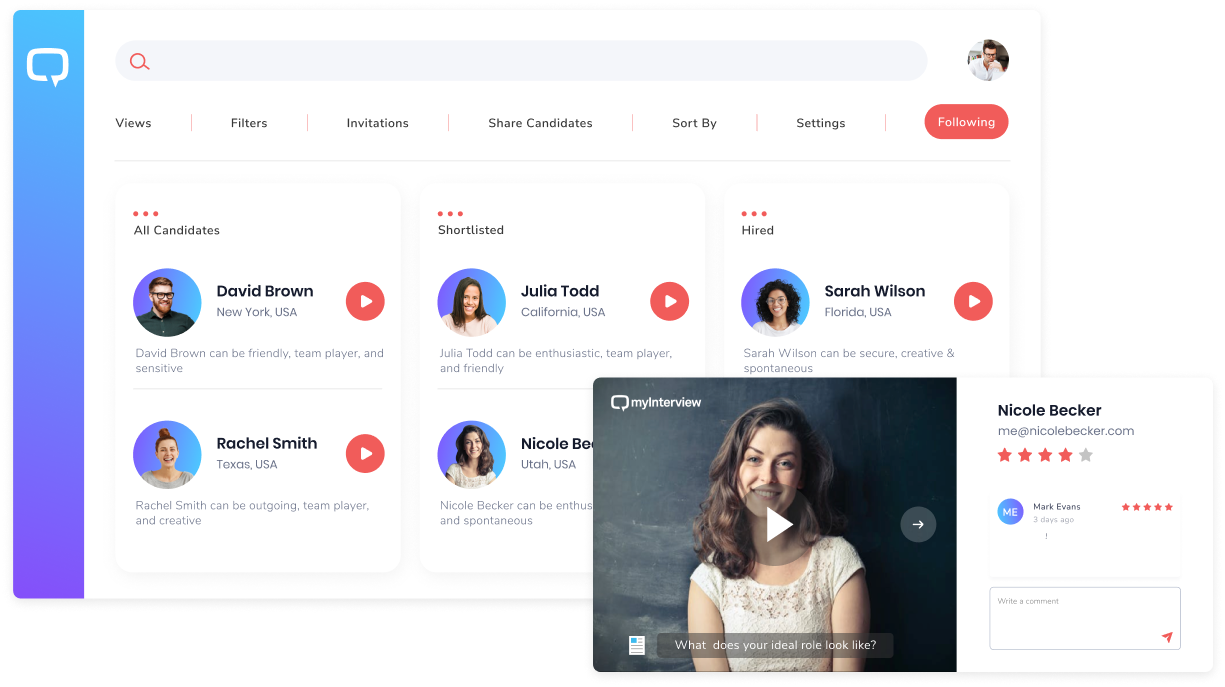 Candidate Experience
Comes First
Allow candidates to showcase their true personalities and have the best experience while applying for their dream job. A positive application process enables you to find genuine people and make the right hire.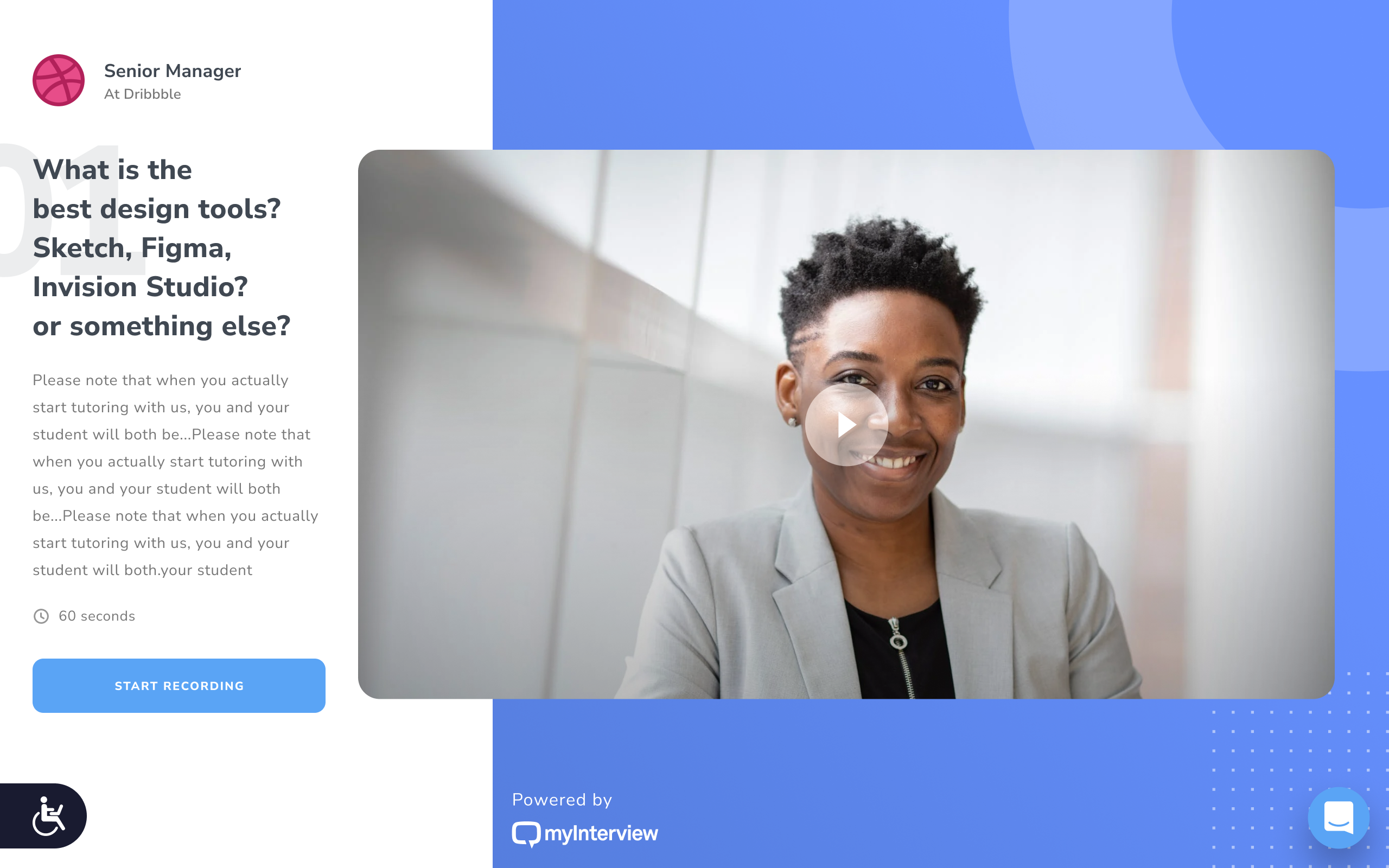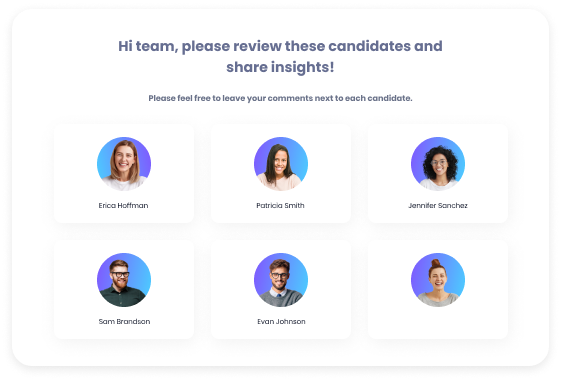 Tune in together
Collaborate Effortlessly
Reviewing as a team is as simple as pressing play. Getting to know candidates is now more enjoyable than ever.
Review Together
Create shortlists that are easy to share. Introduce candidates to hiring managers to keep everyone on the same page. Invite hiring managers, co-workers or clients to get to know candidates early in the process.
Live Interviews
Seal the Deal
Passed the one-way video? Proceed with live interviews from myInterview.
Candidates enjoy a fully branded single experience from initial introduction to their final hiring stages. Candidates you would like to meet for a live interview can easily select a time through your personalized calendar link. Record the live interaction and view side-by-side with the initial video. From start to finish, we help you provide the ultimate candidate experience.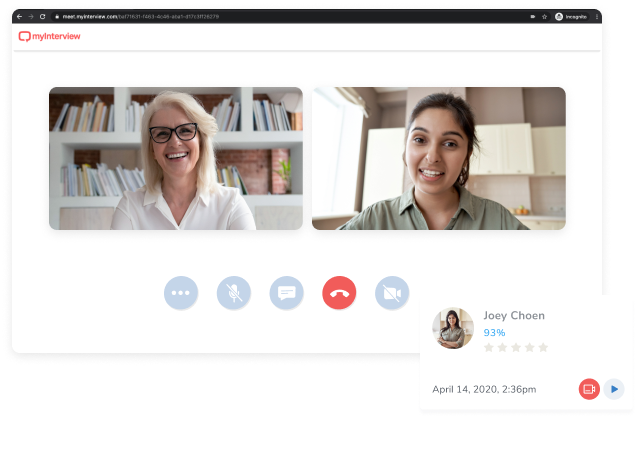 Integrate with
Your Workflow
Seamlessly integrate myInterview into your system without skipping a beat. Increase the quality and quantity of your talent pool by allowing candidates the option to apply through video directly in your current workflow. We partner with some of the greatest platforms out there, delivering powerful video interviewing capabilities around the world.
Premium video
interviewing technologies
Use myInterview for 1st and 2nd stage screening
Personalised video introductions
Invite candidates via CSV, email or a shareable link
Privacy and Security
100% GDPR Compliant
Shortlist, comment and rate
submissions
Share interviews with clients and receive their feedback
Integrate into your
website and ATS