MyInterview Intelligence 
™
Welcome to the future of hiring.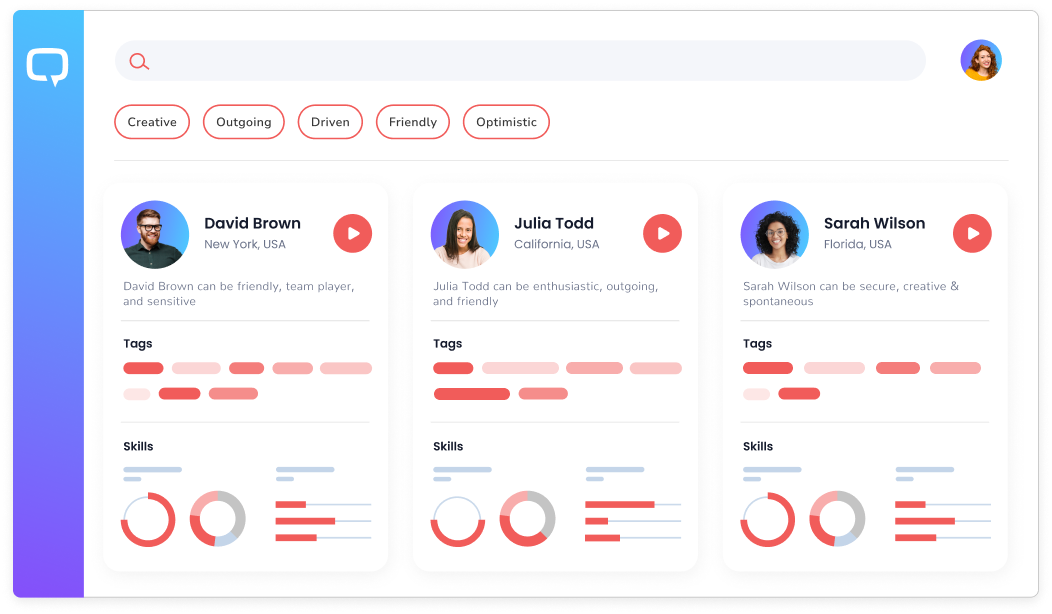 Reorder the Shortlist
Select the qualities you need for the role, and myInterview Intelligence will do the rest. Want to change criteria? The shortlist will automatically update to reflect your preferences.
Searchable Wordcloud
Our Wordcloud feature allows you to filter candidates based on key words or specific industry terms. To help you further, you are able to jump to the specific points in each video where your selected key word has been said.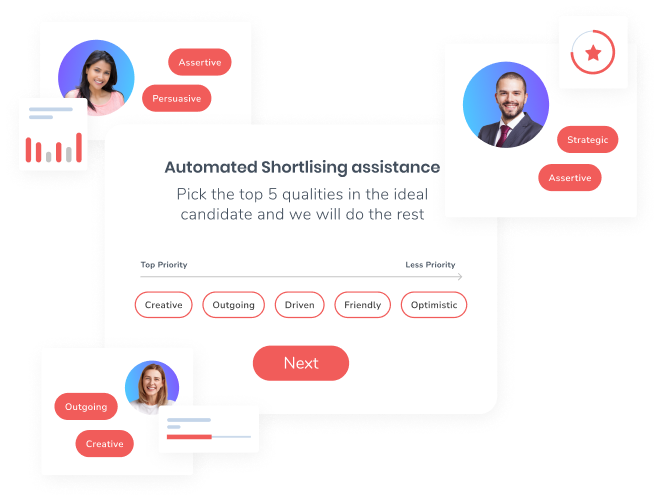 Diverse Talent & Inclusive Hiring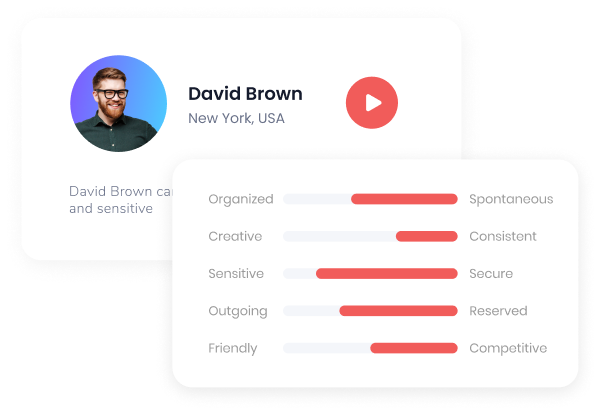 Seek Diversity
By concentrating only on what a candidate is saying (and not how they look when they say it), our Machine Learning ensures that automated shortlisting focuses on personality to encourage diversity in your candidate pool.
Shortlist Fairly
myInterview Intelligence strives to use the most bias free analysis techniques available to ensure fair shortlisting.Our machine learning models learn from our team of diverse psychologists across the world.
Hire for your Company Culture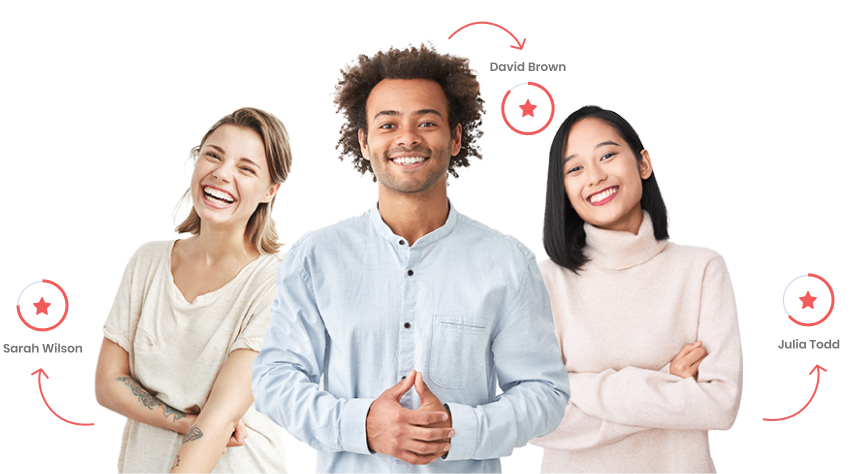 Gain Role & Culture Fit Insights
myInterview uses a business focused personality model based on the Big Five. Using everyday language, profiling is accessible and easy-to-understand.
Save Templates
Our profiling tools are quick and easy to use, adding the convenience of saving your profiling templates allows you to reuse profiles that you have used successfully.
Gain valuable insights into role and culture fit.
Using our simple, yet robust, personality profiling tools, gain deeper insights into each candidate.
Rank Order using
Machine Learning
Received curated interview playlists that reflect your needs in the role.
Voice-to-Text
Transcription
Have a transcript of the video interview available for your review and analysis.
Searchable
Wordcloud
Shorten the list further by selecting key words or industry terms from the Worldcloud.