HIGH VOLUME HIRING,
SIMPLIFIED.
myInterview's Candidate Experience Platform empowers the world's leading brands to streamline and scale their recruitment.
Over 10,000 companies use myInterview everyday to save 70% of their time to hire.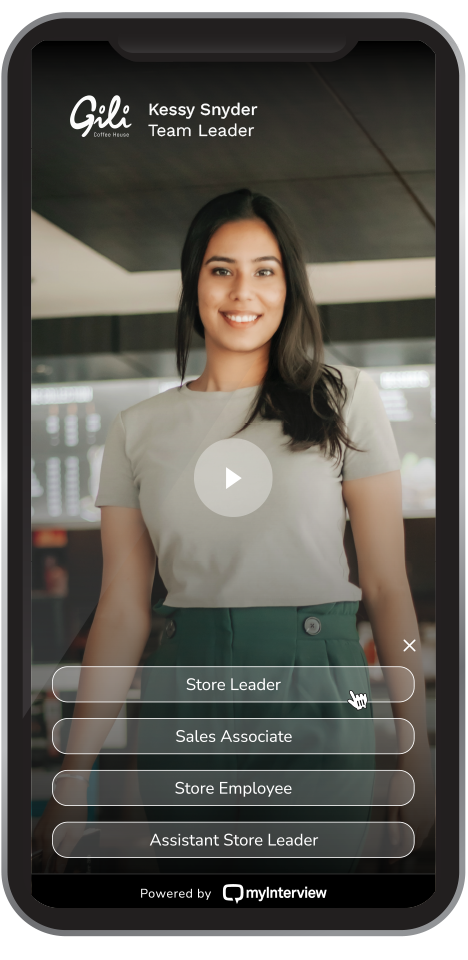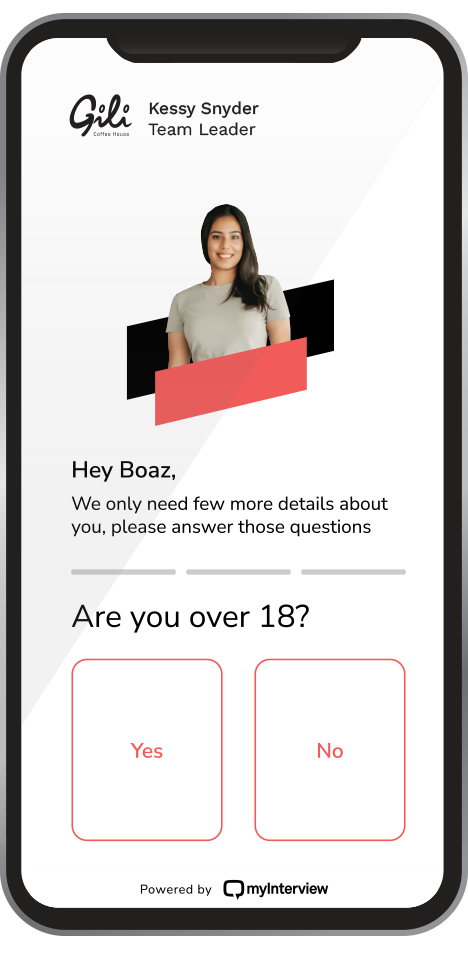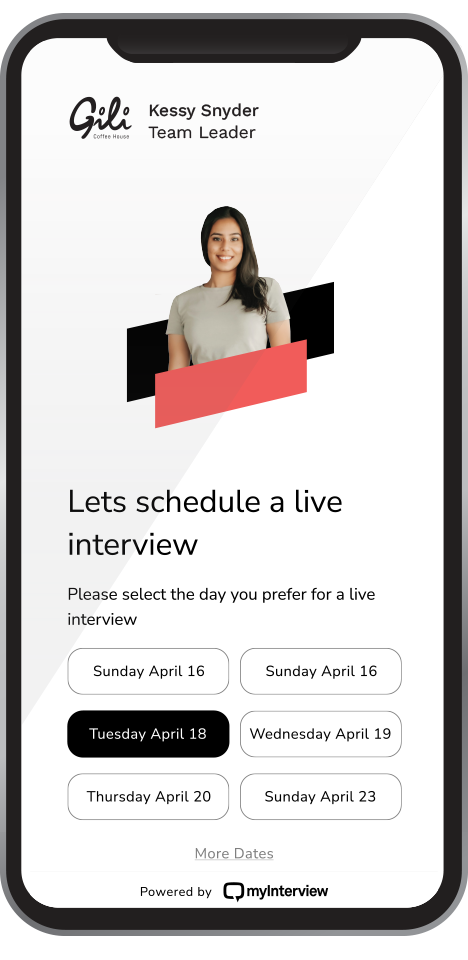 Our clients Agoda, Ocado & HS2
Save 150 hours per hire
91%
Candidate completion rate
71%
Interviews completed in under 15 min.
An industry record!
myInterview Candidate Experience Platform
With high turn over rates and cut-throat competition, the challenge of attracting, engaging and hiring quality employees is only growing.

To address these challenges, the myInterview Candidate Experience Platform has reimagined the application process with a people-focused approach. Bringing best practices from ecommerce, digital marketing, and social media, our platform is engaging, interactive, and easy to use.

myInterview's Candidate Experience Platform has already helped over 1,000 clients, including major customers such as 7-Eleven, Billabong, McDonalds, and Hyatt streamline their hiring process and bring in more new, engaged employees in a shorter amount of time.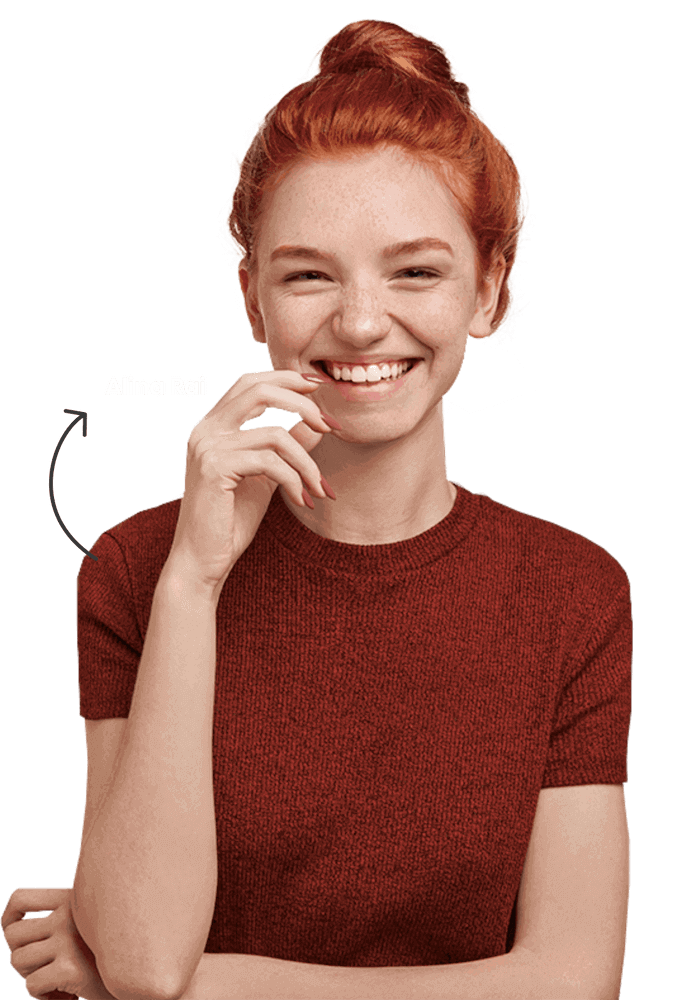 Always Free. Forever.
No trial period, no expiration date. Hiring for more than one job? Just upgrade to a paid plan, and downgrade to free whenever you like.
MEET YOUR
NEXT STAR HIRE
No credit card required
Introduce Your Candidates to the Team
Candidates can watch team members' videos, get to know the company culture, and feel confident in their decision to apply for the role. By dramatically simplifying and automating the application process, our customers significantly increase their pipeline of quality candidates while saving hours of time.
Julia
Lucy
Tom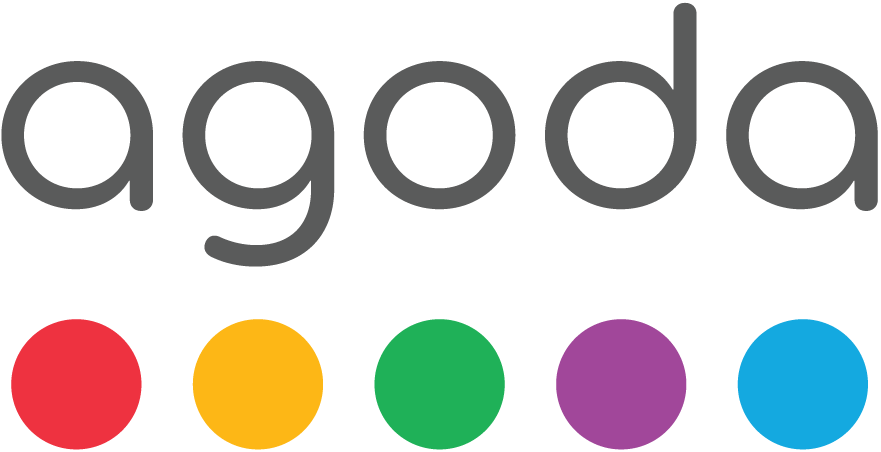 Recruiting across the world
"Agoda recruits from across the world with a unique challenge as we have to schedule across multiple time zones. myInterview has helped solve this by implementing an easy-to-configure video interview platform, thus improving the efficiency of our screening process and streamlining of our hiring process"
Matthew Greenburg - Agoda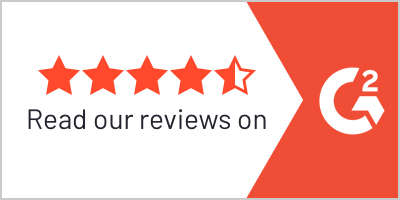 Great for a small organization looking to simplify hiring!
"We found MyInterview in early 2019 after searching for the best way to evaluate candidates without spending HOURS in in-person meetings. It's allowed us to free up so much time and narrow down the pool much faster. myInterview support has been nothing but helpful from Day 1. I highly recommend them! I love this tool!"
Meggie S - via G2

Invaluable
"MyInterview has been invaluable for The Hacker Exchange to efficiently and professionally facilitate our application process following our increased growth in numbers. The software has enabled our company to maintain an equitable interview process and has given us deeper insight into our applicants, making our programs more diverse and competitive."
Chris Hoffmann - The Hacker Exchange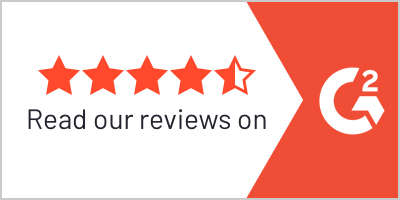 Saves Time & Money
"This is a great way to screen potential candidates. My team and I like that we are able to utilize video screening to move through our recruiting process more efficiently. It also seems to engage the candidates much quicker, rather than trying to reach them via phone for a phone screening. We are very happy with this program. Thank You!!"
Bryant R - via G2
We hired 40 new people in 15 days
"myInterview enables our project team to quickly review and determine whether the candidates have the right mix of energy, positivity and strong customer service skills. It was imperative that we had a central source to quickly review candidates and move through to the next stage of the process. To that end the solution enabled us to appoint 40 staff members in 15 days..."
Ben Cartland - Catch
Great platform, wonderful people
"We wanted to create a more fair and collaborative process and at the same time implement efficiencies which save time for all involved. Everyone on the interview panel can review the interviews on the go and we can make better decisions on who we invite to interview based on ability, attitude and fit for the role. The ease of use and simplicity of the platform is great."
Ben S. - via Capterra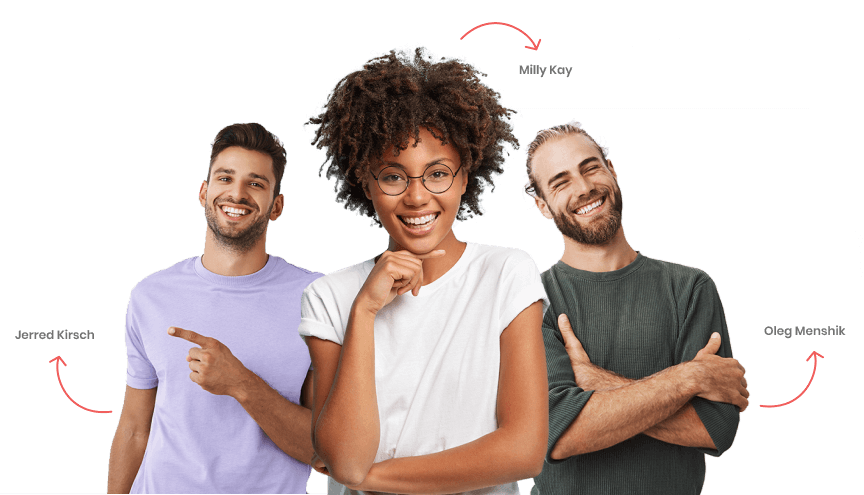 Enterprise Grade.
Except for the Price.
Don't let free fool you. myInterview packs powerful features that enterprises can rely on, all at a price any sized company can afford. That's why both Fortune 500s like Facebook, Six Flags and Chick-fil-A, as well as hundreds of small businesses already trust us to transform the way they hire.
24/7 Support
Security
Compliance
Integrations
All Devices
Advanced Analytics
Partners